from Instagram: http://ift.tt/2d4NxLd
This is a reprint from Darren Daily. I couldn't add to or take away anything so I am shring the whole thing with you today.
Jim lives on.
Today I want to pay homage to the man who inspired DarrenDaily into existence.
Tomorrow is Jim Rohn's birthday. He would have been 86 years old.
He left us physically, but his legacy is alive and as influential as ever.
In my closing comments during his tribute celebration, I attempted to pass on a few of Jim's key insights as a gift.
This morning I'd like to share that gift with you… please watch the video above.
ACTION PLAN:
I feel very grateful for having had Jim Rohn as my personal mentor.
I spent tens of thousands of dollars, flying all over the country, to attend Jim's various workshops and buying his materials.
And what I received in return was priceless.
It forever changed the potential of my future.
I certainly would not be the man, nor the achiever I am today if not for Jim.
This is not only true for me, but business thought leaders as well, like:
Tony Robbins
John Maxwell
Brian Tracy
Denis Waitely
Harvey Mackay
Les Brown
And many others who also attribute their success to the teachings of Jim Rohn.
Last year, when at SUCCESS, we wanted to make the same type of mentorship by Jim available to many more people. So we went through his entire lifetime work of 46 years and distilled it down the very best of Jim's teachings (25+ awesome hours!)
It was then pulled together into one place and made easy to access (no flying around the country necessary!)
It is now packaged into one well-designed curriculum with the bonus value of the other masters contributing to the course (and not for tens of thousands of dollars)
I argued the well-curated treasure chest of Jim's lifetime work should be priced according to its value, which is many, many thousands of dollars.
But after many days of debate the opposite decision was made—to make it affordable to ANYONE.
And anyone would be crazy not to get it.
If you can believe it, the best of Jim's 46-year legacy can be gained for $495 or $175 (X3).
I know! I still feel conflicted about it!
But I know Jim would be proud knowing he is able to touch many more people, even in his absence.
I do not own this product. I was not even compensated to host the program.
I did because I love Jim. And I am recommending this to you because I love you.
And because I would love to see Jim have an impact on you as he did me (and many others).
Go here to get it: www.ILuvJim.com
I could list all the benefits and life results you will realize from Jim's teachings, but hopefully this is a no-brainer and you trust me enough to just go buy it. I promise you'll be glad you did. It will change the potential of your legacy.
Happy Birthday Jim.
We miss you terribly.
Your Daily Mentor,
-Darren
DarrenDaily: #BetterEveryDay
There are at LEAST 7 things to start the money flowing into your business:
When Promoting your home based business, Be sure to tell the prospect WHAT they will be getting, learning etc…
FInd the Challenge or problem they are facing and relate to them.
Portray the US vs THEM… They are out to get your money, we are here to help you make money etc….
Make it believable, become a credible leader that always tells the truth. They WILL know, believe me!
Create urgency, they have to know the time is limited.
Role play with their possible objections and have an alternative to set their mind at ease.
FINALLY: Ask for the SALE, CLICK, EMAIL or whatever it is that you are after. WIthout this LAST step, you will remain a non-profit business!
Hope this has helped, please like and share if you found it valuable!
Until next post, TO YOUR Success!
-Kimberly.
PS

THIS training will help you IMMEDIATELY,

Click below to get it NOW

before its taken down! 
6-FIGURE RESIDUAL INCOME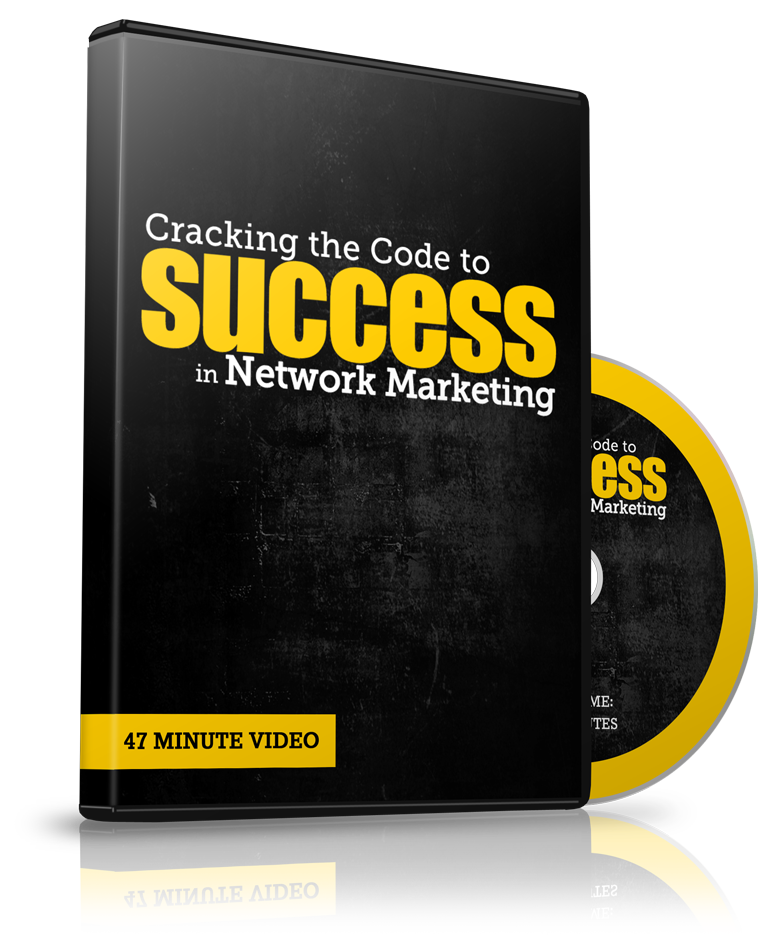 FREE TRAINING: 25+ year MLM vet wants to give you the 17 irrefutable laws to build a 6-Figure Residual in YOUR company.